Oven Baked無穀物雞魚配方全犬糧5磅 (細粒)
 小品種/所有生命期的無穀物雞肉食品
新鮮和真實 用新鮮的雞肉,水果和蔬菜製成的全天然狗糧 這種食物是為幼犬,成年犬和高級犬配製的。這個食譜是無穀物的。
成分清單 新鮮去骨雞,雞粉,全豌豆,全鷹嘴豆,鮮魚,豌豆纖維,豌豆蛋白,低芥酸菜子油(保留有生育酚和檸檬酸的混合物),磨碎的整個亞麻籽,新鮮雞肝,南瓜,魚粉,磷酸二鈣,天然香料,海鹽,牛磺酸,菊粉(益生元),菠菜,蛋白質鋅,蛋白質鐵,綠茶提取物,氯化膽鹼,氨基葡萄糖鹽酸鹽,絲蘭提取物,藻類幹,蘋果,香蕉,藍莓,西蘭花,蔓越莓,地瓜,硫酸軟骨素,維生素E補充劑,紫花苜蓿,銅蛋白鹽,錳錳酸鹽,菸酸補充劑,維生素A乙酸鹽,D-泛酸鈣,核黃素補充劑,單硝酸硫胺素,維生素D3補充劑,維生素B12補充劑,鹽酸吡ox醇,碘酸鈣,亞硒酸鈉,葉酸,迷迭香提取物。可能含有花生的痕跡。 新鮮去骨雞 葡萄糖胺和軟骨素 Omega-3和Omega-6脂肪酸 南瓜 菊粉 綠茶提取物 牛磺酸
保證分析 粗蛋白最低34.00% 最低脂肪18.00% 粗纖維最大5.00% 最大水分10.00% 鈣最低1.20% 最低磷0.90% 鉀最低0.60% 鈉分鐘0.30% Omega-6 *脂肪酸至少2.50% Omega-3 *脂肪酸最低1.00% 葡萄糖胺*最低400 mg / kg 硫酸軟骨素*最低300 mg / kg *未被AAFCO狗食營養素識別為必需營養素。 餵食準則 平均重量每天的杯子量(250ml / 8oz)每天的數量(g) 3-17磅/ 1.4-7公斤¼-133-132 18-23磅/ 8-10千克1-1¼132-165 24-45磅/ 11-20公斤1¼-2165-264 46-65磅/ 21-29公斤2-2½264-330 計算的可代謝能量為3641 kcal / kg,481 kcal / 250毫升杯 包裝袋尺寸:2.2磅(1千克)和5磅(2.27千克)

GRAIN-FREE CHICKEN DOG FOOD FOR SMALL BREEDS / ALL LIFE STAGES
FRESH & AUTHENTIC
ALL NATURAL DOG FOOD PREPARED WITH FRESH CHICKEN, FRUITS & VEGETABLES
This food has been formulated for puppies, adults and senior dogs. This recipe is grain-free.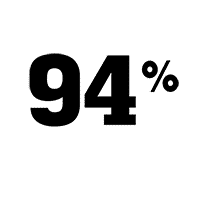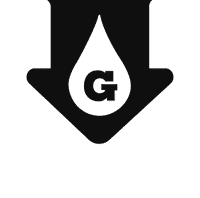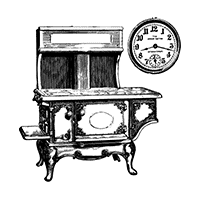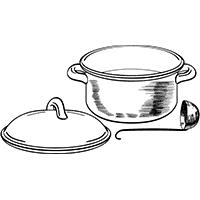 Homemade recipe in smaller portions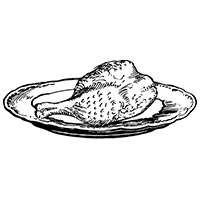 Fresh Fish as 1 stingredient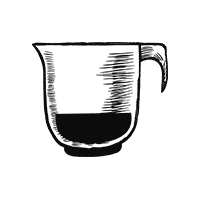 Higher density vs extruded products
LIST OF INGREDIENTS
Fresh deboned chicken, Chicken meal, Whole peas, Whole chickpeas, Fresh fish, Pea fiber, Pea protein, Canola oil (preserved with mixed tocopherols and citric acid), Ground whole flaxseed, Fresh chicken liver, Pumpkin, Fish meal, Dicalcium phosphate, Natural flavor, Sea salt, Taurine, Inulin (prebiotic), Spinach, Zinc proteinate, Iron proteinate, Green tea extract, Choline chloride, Glucosamine hydrochloride, Yucca schidigera extract, Dried algae, Apples, Bananas, Blueberries, Broccoli, Cranberries, Sweet potatoes, Chondroitin sulfate, Vitamin E supplement, Alfalfa, Copper proteinate, Manganese proteinate, Niacin supplement, Vitamin A acetate, Calcium D-pantothenate, Riboflavin supplement, Thiamine mononitrate, Vitamin D3 supplement, Vitamin B12 supplement, Pyridoxine hydrochloride, Calcium iodate, Sodium selenite, Folic acid,  Rosemary extract. May contain traces of peanuts.
Guaranteed Analysis
Crude protein min 34.00 %
Crude fat min 18.00 %
Crude fiber max 5.00 %
Moisture

 

max 10.00 %
Calcium

 

min 1.20 %
Phosphorus min 0.90 %
Potassium

 

min 0.60 %
Sodium

 

min 0.30 %
Omega-6 *Fatty Acids

 

min 2.50 %
Omega-3* Fatty Acids min 1.00 %
Glucosamine*

 

min 400 mg/kg
Chondroitin sulfate*

 

min 300 mg/kg
*Not recognized as an essential nutrient by the AAFCO Dog Food Nutrient Profiles.
Feeding guidelines
Average weight Amount of cup (250ml/8oz) per day Quantity (g) per day
3-17 Lb / 1.4-7 kg

 

¼-1 33-132
18-23 Lb / 8-10 kg

 

1-1¼ 132-165
24-45 Lb / 11-20 kg 

 

1¼-2 165-264
46-65 Lb / 21-29 kg

 

2-2½ 264-330
The calculated metabolizable energy is 3641 kcal/kg, 481 kcal / cup of 250 ml
Bag sizes: 2.2lb (1kg) & 5lb (2.27kg)