Herbsmith Glimmer 皮膚和毛髮護理 60ct Small
使你寵物的皮膚和毛髮閃爍生光
想寵物擁有健康的皮膚和充滿光澤的毛髮,你的寵物必須有足夠的Omega-3和Omega-6脂肪酸(EPA、DHA和GLA)膳食水平。Glimmer是為了讓任何年齡階段的寵物得到美麗又健康的毛髮而專門開發的,令牠們從而獲得建造健康皮膚、亮麗柔軟毛髮的重要元素。

含豐富Omega脂肪酸,Glimmer有助於支持皮膚和毛髮的健康。 透過EPA、DHA、GLA和草藥混和,Glimmer能維持皮膚的正常水分含量,令寵物在季節性換毛期間維持正常或減少毛髮脫落。
Glimmer也可以在過敏季節時提供額外的支援,跟Herbsmith的Clear AllerQi和Milk Thistle一併使用,能有效維持的正常水分含量,讓有季節性敏感症狀的寵物得以舒緩。
成份:
黑芝麻籽 - 含豐富維生素E,屬於脂溶性抗氧化劑,保護細胞不受自由基傷害,維持體內氧化還原的平衡

火炭母 - 清熱解毒、涼血止癢
鯷魚油、磷蝦油、DHA Gold - EPA和DHA的優質蛋白質來源
玻璃苣油、月見草油 - 幫助身體產生自己的保護性油,滋養皮膚
Natural Source of Omega 3 for Dogs
Glimmer使你的狗隻皮膚和毛髮閃爍生光要有健康的皮膚和充滿光澤的毛髮, 你的狗隻必須要有足夠的膳食水平. Omega-3和Omega-6脂肪酸(EPA,DHA和GLA).是必需的Glimmer是專門開發,以及提供這些必要的元素去構建健康皮膚的基礎和亮麗柔軟的毛髮, 使所有年齡的狗狗均可供擁抱含豐富Omega脂肪酸,Glimmer有助於支持皮膚和毛髮的健康。 與EPA,DHA,GLA和草藥混和.Glimmer能維持皮膚的正常水分含量,對季節性換毛以致脫落, 可以幫助維持正常及減少毛髮脫落Glimmer也可以在過敏季節時提供額外的支持。 與Herbsmith Clear AllerQi和Herbsmith Milk Thistle一起使用,更有效支持皮膚健康,使在季節性過敏的寵物均能保持皮膚的正常水分含量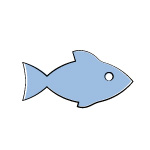 Providing Daily Omega 3 & 6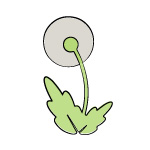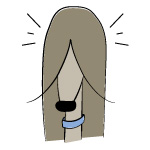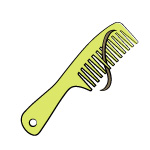 Managing Seasonal Shedding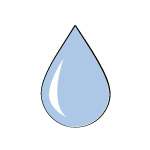 Rich in omega fatty acids, Glimmer is a great way to support skin and coat health in dogs. With EPA, DHA, and GLA, Glimmer maintains the skin's normal moisture content and may help tame seasonal shedding. Using fish oils (sourced from krill and anchovy) this may also lend a helping hand to itchy, dry skin on dogs.  The perfect boost for dogs of all ages!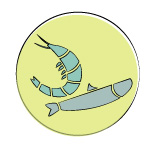 Krill & Anchovy Oil
Krill & anchovy are super great protein-based sources of EPA and DHA. They are also very tiny fish, which makes them less likely to harbor high mercury levels. Unlike salmon oil (which is the most popular source of Omega 3 for dogs), anchovy and krill are at the bottom of the food chain, so they do not experience the effects of biomagnification quite like salmon do.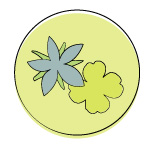 Borage & Evening Primrose Oil
These two oils supply a specific type of Omega 6 fatty acid that dogs are typically lacking: GLA (gamma-linolenic acid). These beneficial oils are awesome for hydrating the skin and helping the body produce its own protective oils that nourish skin.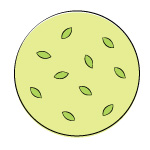 Black Sesame Seed
Black Sesame Seed has been used for thousands of years in Chinese medicine to strengthen the skin and coat. It's another source of those oh-so-awesome Omega 3s.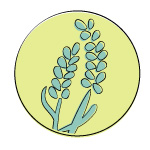 Polygonum
Another ancient Chinese herb, polygonum has long been used to support healthy skin.
Active Ingredients: Black Sesame Seed (120mg), Polygonum (120mg), Anchovy Oil (90mg), DHA Gold (80mg), Borage Oil (15mg), Evening Primrose Oil (15mg), Krill Oil (8mg)
*per two chews
Inactive Ingredients: rice bran, rice flour, sunflower lecithin, oat groats, salmon meal, vegetable glycerin, fruit juice, natural grain dextrin, brewers yeast, sorbic acid
Administer the recommended amount listed below daily.